Vegan Hotel in Italy
Welcome to LA VIMEA, the 1st pure vegan hotel in Italy!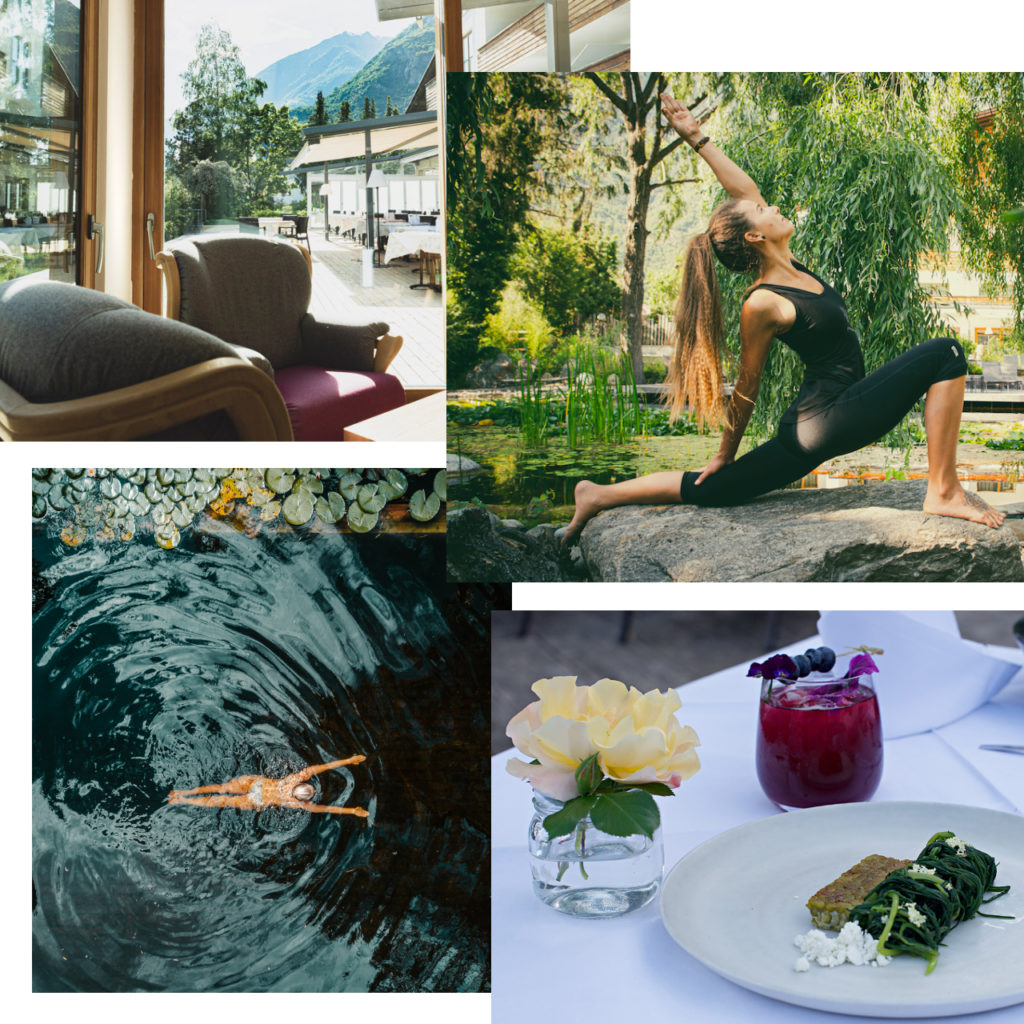 Right in the heart of beautiful South Tyrol, surrounded by the the sun kissed mountains of the Val Venosta valley and nestled in the quiet town of Naturno, you will find Vegan Hotel LA VIMEA. It's the first of its kind and we pride ourselves being surrounded by fresh, organic and local ingredients to create your 100% plant-based experience. In this haven of peace and solace, everything is based on the principles of sustainability and equality, while supporting the local community and organic farming.
Find a natural pond in the middle of the park as a source of inspiration, a wooden deck for daily yoga sessions, or enjoy the simple jump right into the pristine water to clear your mind. Vegan Hotel LA VIMEA in Naturno is an adults only retreat, for those seeking peace, tranquility and wellness. With lots of sun, Italian sense of style and South Tyrolean sincerity and hospitality.
About us
Our Philosophy
Simple is Beautiful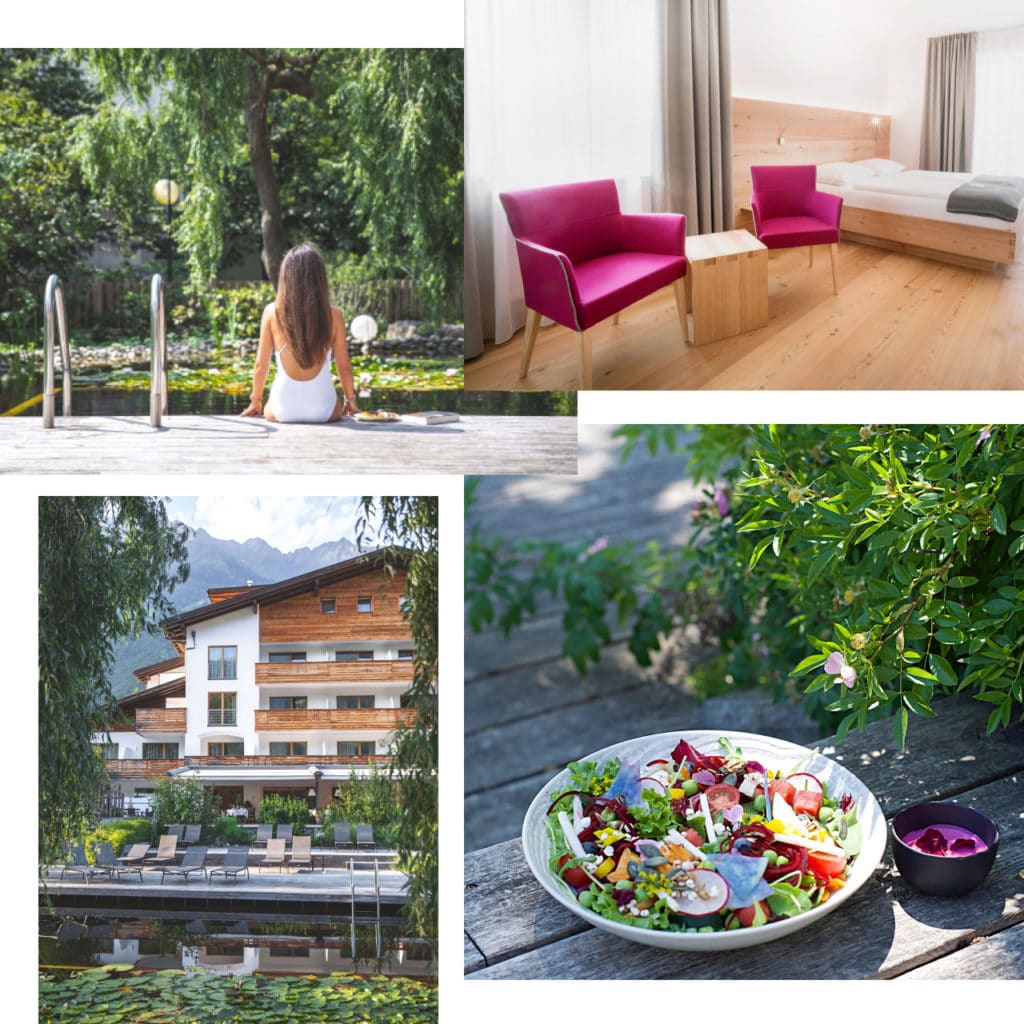 It is the people who are at the centre of the LA VIMEA experience. True hospitality comes from the heart. From the hosts as well as from the most wonderful guests one can wish for. Lovely people with authentic personalities, who may have some unconventional views. We laugh and we cry, we dance and we contemplate. That's how we are. That's how we are allowed to be at LA VIMEA, a home for body, spirit and soul.
Vegan Hotel LA VIMEA in South Tyrol speaks a simple language, because the best things in life are often the most simple. Our values? Rural, considerate and honest. Our philosophy? Nature provides all we need. Local wood that was cut during the right moon phase for our furniture, wild herbs and sprouts for our meals, mystic walking trails that lead directly into happiness. It's as simple as that.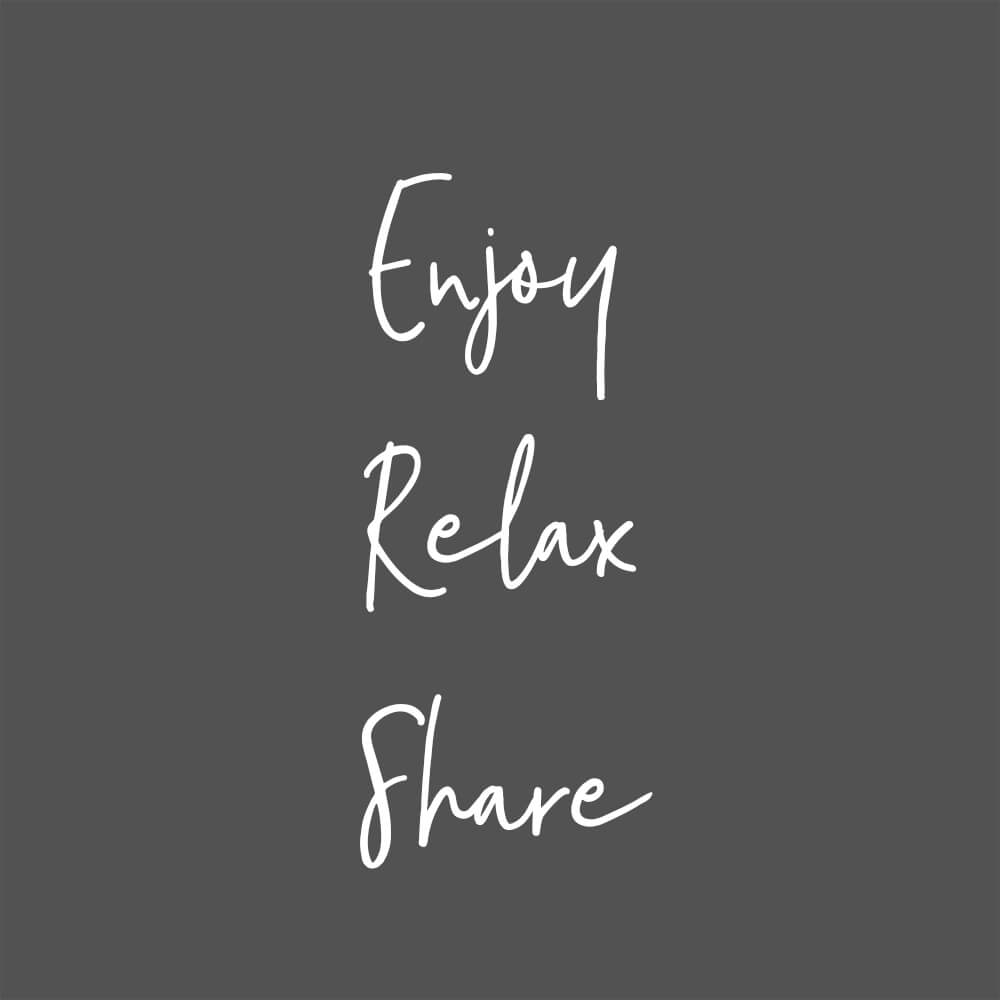 Vivere: Live an extraordinary experience in healing ambience with 100% vegan and organic cuisine.
Mente & Meditazione: Find inner peace and deep relaxation with Yoga, Meditation and our Nature Spa.
Arte: Enjoy art and design. Minimalism, sustainability and clear lines. Be inspired by the beauty of nature.
It isn't a long list of amenities, that makes our four star hotel in Naturno so charming, it's more about all the things it does not need for being a great place. We don't have a huge array of spa facilities, we prefer nature itself as a spa. You won't find expensive classics on our wine and cocktail list. Instead we serve wellness drinks and natural wines full of character from small producers such as ourselves. We believe in a sustainable and responsible lifestyle and are proud of our organic farmers and their produce. Vegan Hotel LA VIMEA in Naturno is a peaceful place and since peace begins on the plate, we offer a colourful and healthy plant-based cuisine, creative and full of surprises. We create spaces of encounter, where senses of life arise.
What is it all about? It's not only vegan-friendly, it's 100% vegan.
Not only the (organic) cuisine is vegan but the whole house. E.g. rooms: full moon cut wood, no leather and instead of down headrest pads it's organic FAIRTRADE cotton, tencel and organic mattresses. All cosmetics in the rooms (shower gel, soap, shampoo) are ecological and cruelty-free. Even where the guest cannot see it, the vegan thought is followed: All detergents for cleaning towels and bedding are organic and not tested on animals either.
And as the ecological aspect (preserving animals and nature) is very related to veganism, too: The hotel uses solar power and green energy instead of electricity generated by nuclear power plants.
At LA VIMEA we offer daily morning yoga and also Ayurveda massages. You'll find a relaxing park with a natural bathing pond. Inside we have a saltwater indoor pool and a Hot Stone Lounge. Located in Vinschgau there are so many outdoor activities. You will love it!
And: It's perfectly affordable! Enjoy a nice vegan vacation!
This video will give you an impression of how it feels to spend your holiday at LA VIMEA: http://bit.ly/lavimea-video
We are sustainable idealists focussing on a healthy vegan cuisine, deep relaxation, blissfulness and a small ecological footprint within a healing ambiance. We strive to provide inspiring holidays and to be kind to the earth."
Franziska & Benjamin Posch
Founders of Vegan Hotel LA VIMEA & Vegan Agrivilla i pini