Vegan Cooking Classes, Special Events & Long Table Dinners
About Our Founder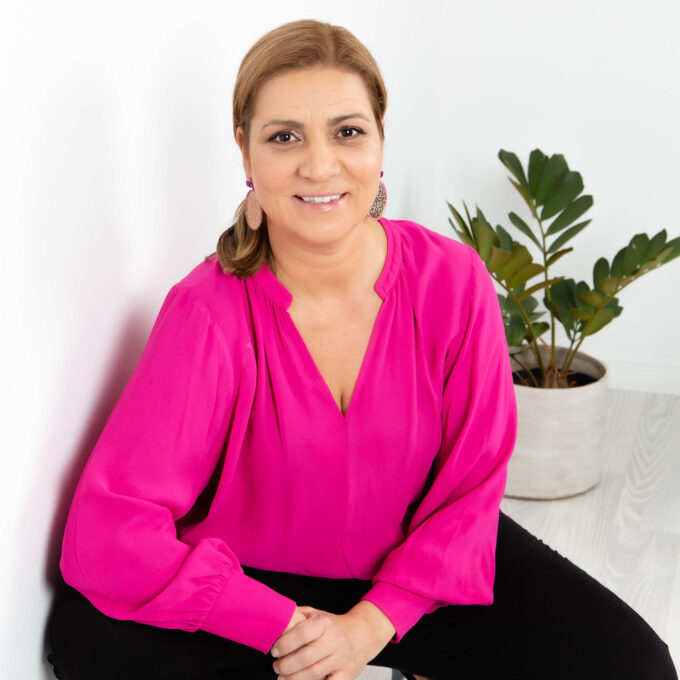 Hi, I'm Fiona, a passionate plant-based, cook
Wholesome Bellies was created from my passion for healthy eating and cooking. A home cook since my teens, I grew up in the hospitality industry, spending most weekends at our family restaurant. My mum was the head chef and I was surrounded by incredible cooks.
Wholesome Bellies is a here to help you create simple, nourishing, plant-based meals in your kitchen. My intention is to inspire you to fall in love with vegetables and learn how to transform plants into mouth-watering, unbelievable meals your friends and family will keep coming back for.
What began as a 'side hustle' a couple of years back has evolved into a collection of free recipes, hands-on vegan cooking classes, special events at our space at Woollongabba (opening 15th October), such as vegan long table dinners, a range of funky merchandise, a pantry to stock up on all your goods, a ready meals delivery division and a growing community that are falling in love with wholefoods more and more every day.
So….
My intention is to inspire you to fall in love with vegetables
I wasn't always plant-based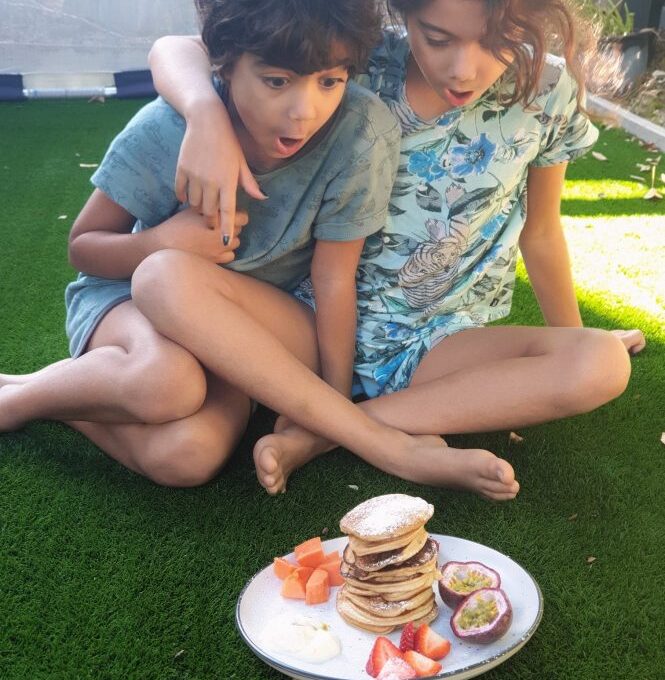 We may feel healthy today, but sometimes our body doesn't show the signs until much later
It was in 2007 when my philosophy around food and health took a sharp turn. The sudden passing of my father from a heart attack, prompted me to question everything about health. I couldn't understand why my healthy, 60-year old father was taken from us so early. Six months after his passing, I was at Unleash the Power, a Tony Robbins event, and the last day of the seminar was all about health and vitality. People talk about those life changing moments; those light bulb moments, where something major shifts inside them. That's the best way I can describe that day.
I left that seminar with a whole new outlook on health and well being and dove deep into vegetarianism and a plant-based lifestyle. I slowly moved towards a wholefoods diet, removing meat, seafood, dairy, refined sugars and flours. I learned the healing power of plants and the importance of eating food as close to its whole form.
As a child I grew up enjoying a varied diet, including meat, dairy and vegetables and I was a healthy kid with no regrets on how I was raised. After all, my mum was a chef so we ate incredible food! What I did begin to realise was the impact our diet has on us, not just today, but for the future. We may feel healthy today, but sometimes our body doesn't show the signs until much later.
I have also struggled in my adult years 'giving up' the less nutrient dense foods, such as white sugars and refined, processed foods. I've really had to re-educate myself and train my palette to enjoy new flavours.
The journey
Over the past 13 years I have continued to educate myself around plant-based eating. I've re-created so many traditional recipes my mum taught me to suit my eating preferences. I've created new flavours and experimented with ingredients that were once foreign to me. Today, my diet is predominately plant-based. I occasionally have dairy. I do indulge in refined pasta and flours from time to time, and still love my sweet treats.
Together with my husband, we are raising our two children (now 8 and 10) 95% plant-based, with the inclusion of some dairy and eggs. Our family thrives as a predominantly plant-based tribe.
I want my kids to grow up with a broad palette. I want them to understand why we eat the way we do, and ultimately, I want to empower them to make positive food choices for themselves and our environment. I do indulge in pasta from time to time, and still love my sweet treats.
Corporate Bookings
The perfect place for your next team event. Looking for somewhere fun to host your next team building activity or social event? We're confident Wholesome Bellies can be the perfect place this time round!
We have so much on offer for your team. Located at Woollongabba (opening 15th October 2021), we are perfectly situated to ensure your team can continue their festivities in the city.
Whether you are after a relaxed environment for a small team private cooking class, or looking to up the stakes with our competitive 'MasterChef' challenge. Both options are incredibly social and fun – and the best part – a sit down feast after all your hard work.
You can choose from one of our existing classes or get in touch to build something unique for your team. Remember, our classes are 100% plant-based and mostly gluten-free. That means you'll be able to accommodate for most of your team members and for those meat eaters, shh! we promise they won't miss the meat at all.
Corporate private events
Plant-based dining is quite an essential experience these days!
If a cooking class is not your jam and you'd much rather a relaxing sit down dinner for your next team event, then look our way! With all our food being 100% plant-based and mostly gluten free we can cater to pretty much most dietary requirements.
Simply get in touch with us by phone/email (0416 250 969 or hello@wholesomebellies.com.au) to chat about the type of event you're after and we can cater a menu and date to suit you.
Our calender does fill up fast so be sure to reach out as soon you can. Please note minimum numbers are required to book out the entire space for your corporate event.
Private Event
Your personal special event!
Are you celebrating something special? A milestone birthday, celebration of love, work promotion, or simply celebrating life and looking to bring some friends and family together.
Well, Wholesome Bellies is here to provide that space and experience for you. Whatever that may be – a cooking class, a private dinner or a special event! You name it we can create it for you.
With as little as 10 in your group or a larger group of 40, we can cater to your celebratory needs.
It's entirely up to you what you'd like to create, remembering that we are 100% plant-based, so all incredible, wholesome, plant-based treats at this celebration will be packed with loads of flavour!!
What are you waiting for? Reach out to us at hello@wholesomebellies.com.au or fill out the form below and we'll call for a chat. If we can create what your are looking for, we can't wait to celebrate with you.
Cooking Classes
Wholesome Bellies' cooking classes are 100% plant-based, so if you're vegan you can confidently book into any class. If you are not plant-based we promise you'll love these classes and be able to incorporate more plant-based meals into your life. You'll learn to create healthy, wholefood recipes that are nourishing, full of flavour and can be served to anybody with ultimate success.
Vegan Long Table Dinner
We invite you to join one of our many Vegan Long Table dinners at our Woolloongabba space, where we promise to light up your belly and your soul. Bringing our community back together, the long table dinners are exactly that – a divine, plant-based dinner prepared by our founder Fiona Anchal – on a long table amongst old friends and new friends.
Each dinner is themed and includes several courses of 100% plant-based food. Book in with your best friend, family or come along and meet like-minded people. Choose your favourite theme from our choice below, or book in for every one.
We are currently BYO, so please feel free to bring your favourite drop.
Vegan Dine, Wine and Sip
Another incredible Wholesome Bellies event bringing together our love of plant-based foods, creativity and learning.
We welcome our beautiful artist, Julie Barker, to guide us on our art journey. The event will begin with a wholesome 100% plant-based meal prepared by Wholesome Bellies, followed by an art class, whilst we sip on our wine (BYO wine). We'll take a short break mid way through to enjoy some vegan cheeses and dessert, then get back into our painting. A beautiful way to spend an evening amongst friends.